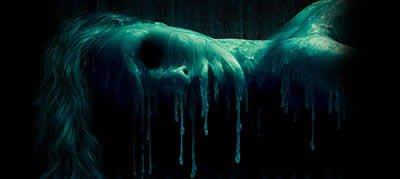 Sur le site d'Apple je suis tombé sur le trailer d'un film qui s'annonce génial : House of the wax. Il met en scène deux biatch : Elisha Cuthbert et Paris Hilton.
Je cherchais les photos de promo pour voir si on pouvait s'attendre à un peu de nudité ou au moins à des seins nues…
Le site officiel du film n'est pas encore fini mais j'ai fait une découverte qui m'a mis sur le cul.
Voici la liste des catégories qui composeront bientôt le site : Poster, Synopsis, Trailer, Downloads, Podcast, Photos.
Podcast !
Ça y est ce putain de buzzword à la con décolle.
Trop dingue.